Road safety: Commuters need to stop the bus or reach home?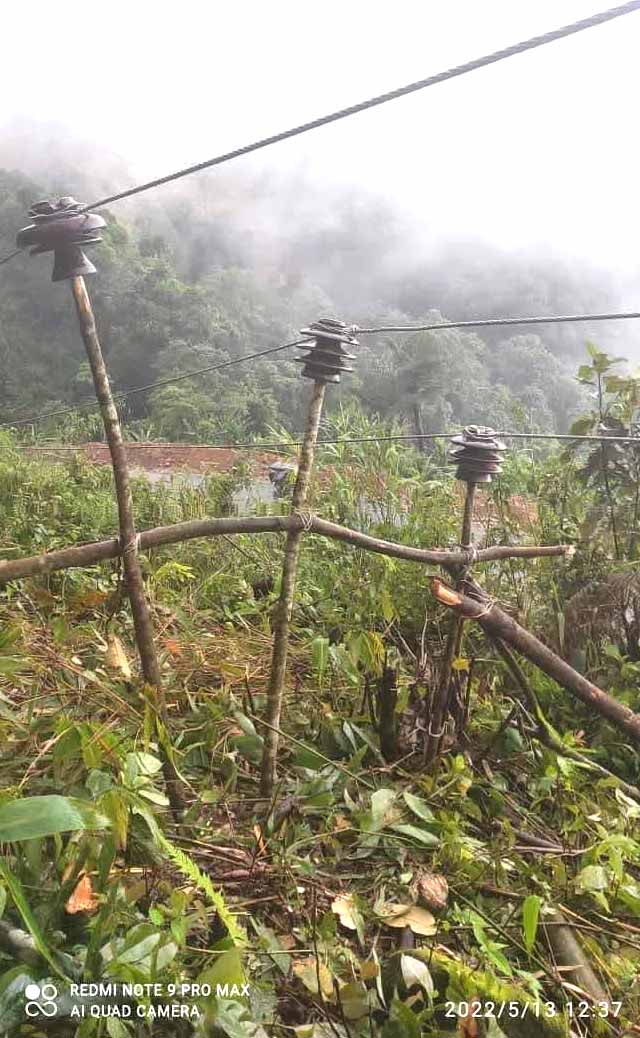 Abandoned or abundant road constructed by the Government of Manipur to risk the life of people living in far-flung rural towns and villages in Imphal-Tamenglong (Tamei) -Road. Due to the incessant rain many houses were submerged under water or taken by landslides. Tamenglong district is one of the worst-hit districts in Manipur by the incessant rains with landslides, flooding, power outages and loss of mobile networks connectivity in many places in the district and along the highways.
One of the women passenger in the bus said "I know that sitting in the bus risking my life but I am more concern with my children back home". She was coming back from Imphal after her medical treatment with her husband. There are two private buses services plying between Imphal and Tamei and one Manipur Government bus. General concept of better road condition in winter than raining season in summer is no difference here. The passenger will be cover with dust in winter while it will be mud in summer.
The present situation of Tamenglong district in Manipur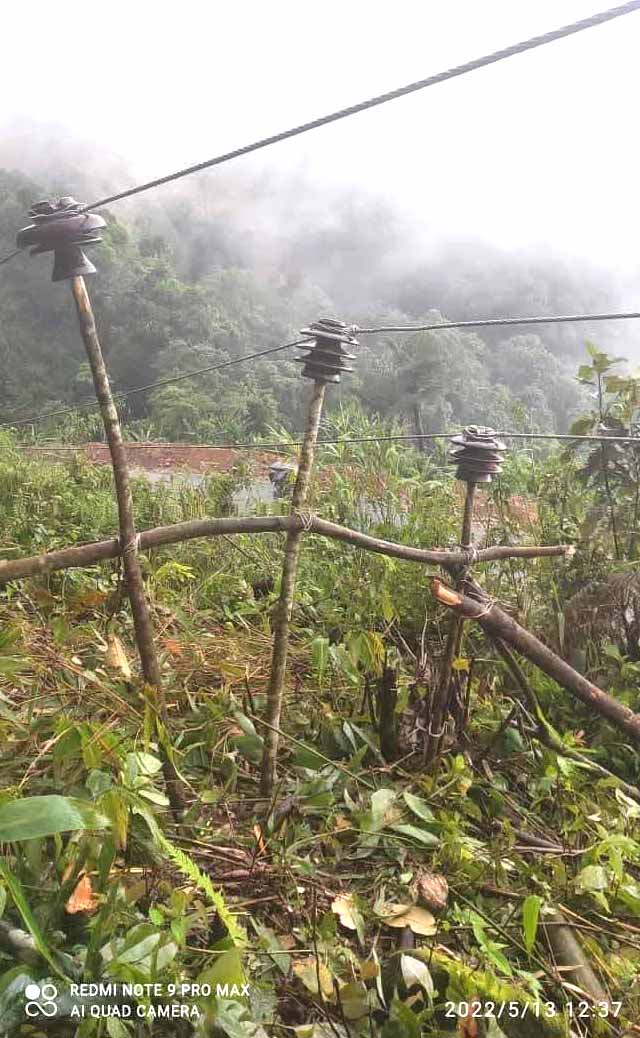 The images reflects the hardship of the citizens…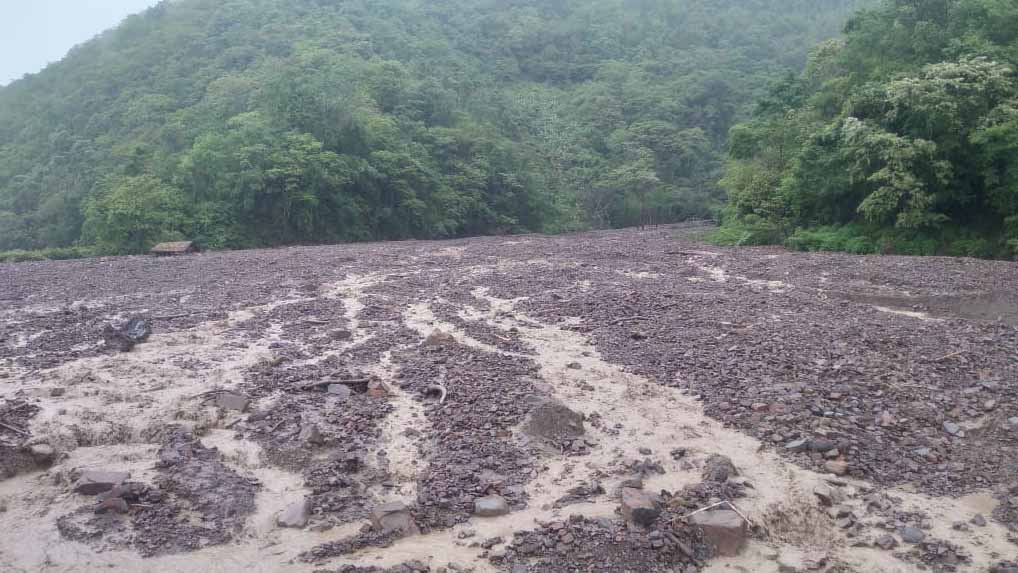 Paddy field or vehicle Road? This not happened because of unceasing heavy rainfall but habitual life-line route where we don't know the government of Manipur ignore it or the contractor not done the job!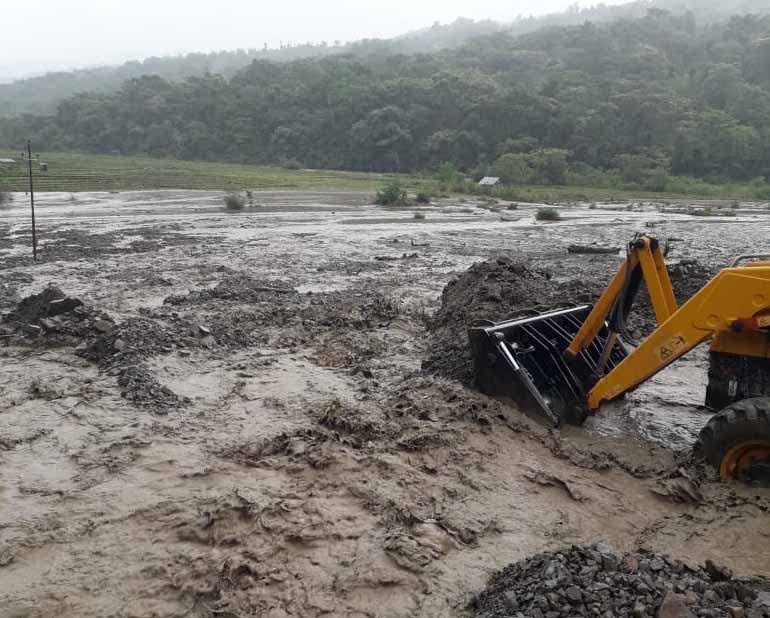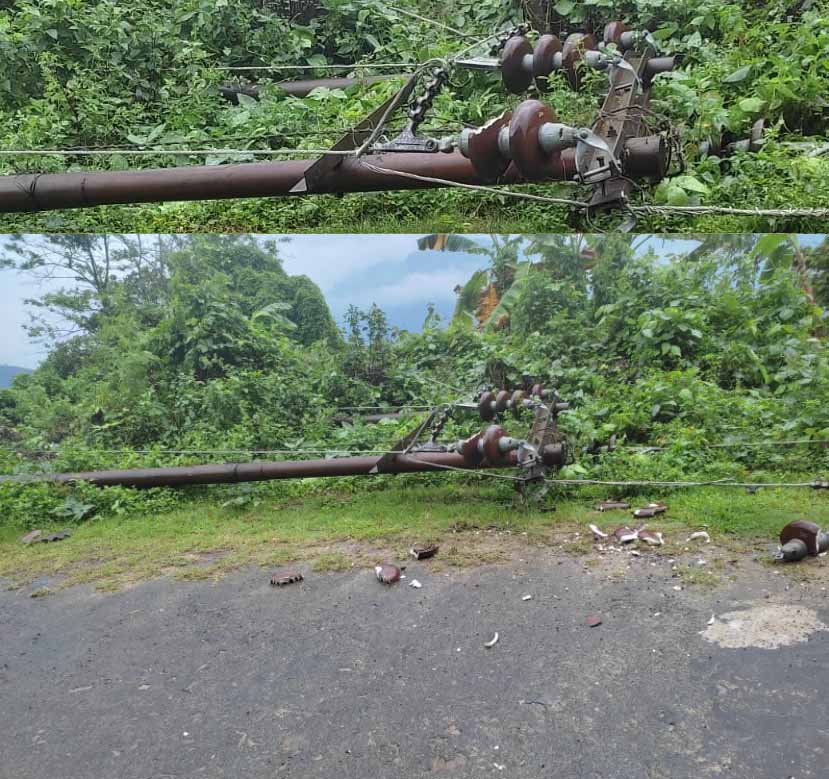 The fallen electric pole along the road side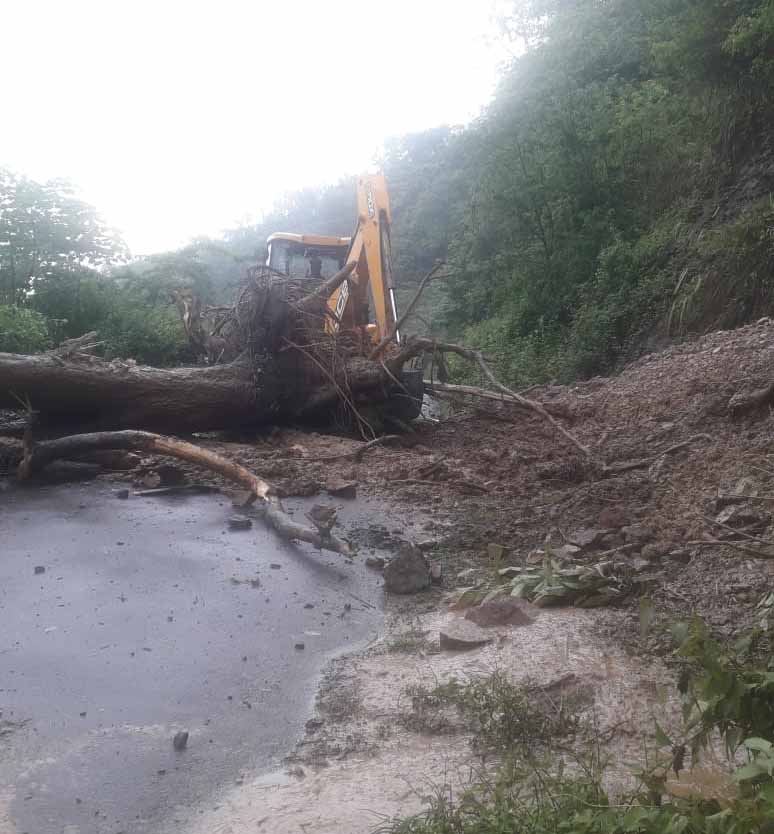 Compromised: frequent landslides in hilly region during raining season