Manipur police has busted an online sex racket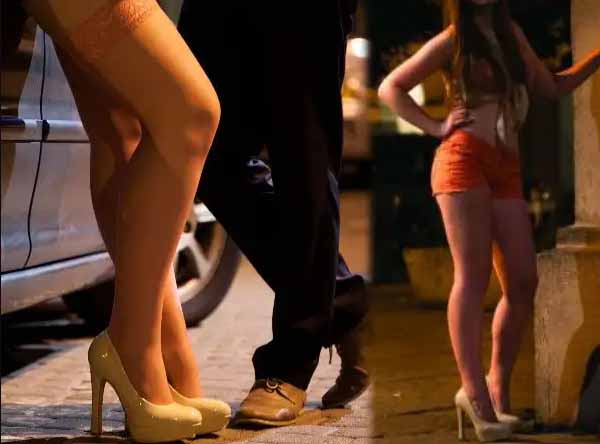 A 27-year-old man who was arrested by the Manipur Police in connection with online sex racket has been remanded to 15 days judicial custody by the Judicial Magistrate First Class-I.
Bikash Irom, 27, son of I Raghumani Singh of Patsoi Part-II Mayai Leikai, Imphal West by arrested by the Manipur police for an alleged online sex racket where he was trying to provide sexual favours for money to clients.
Police said that on Saturday of the previous week at around 10 am a Facebook status reading "Emanabi uningladi 20k da houjik houjik unaba yani chahidi 21, 22 ngaktani and emanabi uningba leiradi contact toubirk u" was detected from one active account Laishram Roshita. After enquiry from a reliable source, it was established that the account belongs to Bikash. Hence a suo-moto case FIR No. 26(5)2022 WPS-1W U/S 5 of the Immoral Trafficking Prevention Act 1956 and 67(A) IT Act was registered in WPS IW and investigated into.
During the course of investigation, Patsoi police arrested the person and handed him over to women police station, Imphal West on the same day.
On questioning, Bikash admitted to the crime by disclosing that on May 6 and 7, he uploaded the status from his fake Facebook account named as Laishram Roshita.
Bikash further disclosed that since August 2021, he uploaded several similar messages in Telegram App to attract customers for his 'business' (online sax racket).
The accused revealed that he has contacts with hotels where such sexual activities are regularly committed in return of money. On Saturday also he had enticed one woman to meet a client for a sum of Rs 40,000 at one of the hotels in Dingko Road for sexual purposes. The same woman was rescued and sent to One Stop Centre, Lamshang and produced before the District Protection Officer, Imphal west for rehabilitation, police added.
As per further revelations of the accused person, a regular client was identified and examined carefully and minutely who had fully corroborated with the statement of the accused person. The client revealed that recently the accused person had provided him with two women for a sum of Rs 17,500 and Rs 15,000 for indulging in sexual activities.
Police have rescued two victim women who were lured into prostitution and handed over to One Stop Centre, Haorang Sabal, Lamshang by observing formalities for reforming and rehabilitation of the victims. Efforts are being made to rescue and rehabilitate more victim women, police said.
The case is in its crucial stage now and more witnesses are yet to be examined for further establishing the chain of evidence, to determine if any other person(s) is/are involved in this sexual exploitation and if there are any more dimensions in the commission of the Crime. The accused person was remanded into Judicial Custody for 15 days till May 26 after he was produced in front of the Court of JMIC- I.
Source: IFP