Peren Township celebrated 75th Anniversary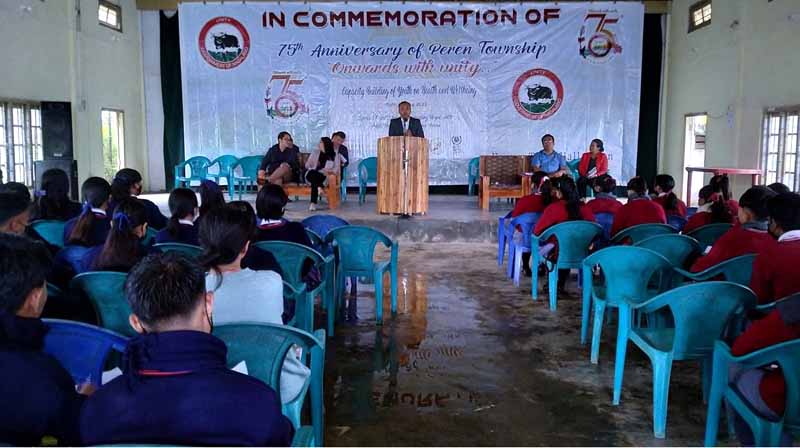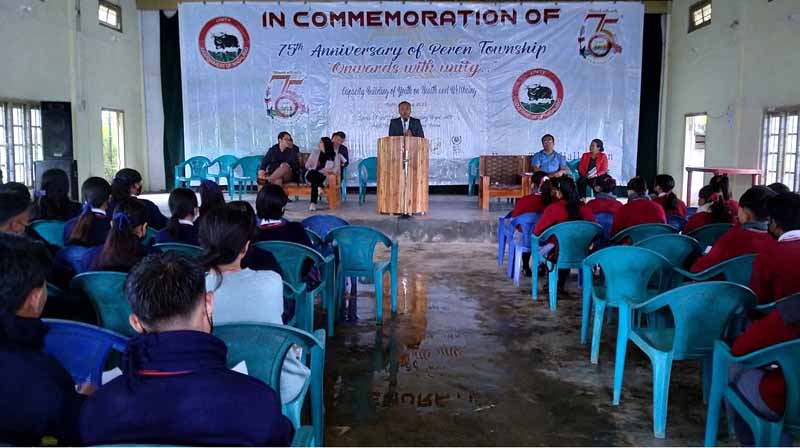 In Commemorating the 75th anniversary of Peren Township, a programme on capacity building of youths in health & wellbeing was held at Peren Town Hall with ADC Peren, Keyirangding Hegui as the special guest on 16th May 2022.
The ADC in his sharing, expressed gratitude to the Department of Health & Family Welfare, Peren for providing a platform to encourage the young generation. He also encouraged the students' community to avoid substance abuse and drugs and urged the gathering to focus on beneficial things rather than indulging in social media.
Resource person, Dr. Dietho Koza spoke on the topic ' Understanding Drug Addiction ' & 'A way out of Addiction'. A highlight of the Link worker scheme was shared by the District Resource Person Link worker scheme Peren, Namdahing. Mental health awareness for youth by Clinical Psychologist District mental program Peren, Sopfunuo Vizo while ill effects of tobacco, initiative under NTEP program and HIV awareness & availing facilities was shared by District Nodal Officer, National Tobacco Control Program, Dr. Sabinuo Kuotsu, Senior Treatment Supervisor, NTEP Peren, Kengimgaule and District ICTC Supervisor Peren, Ngauzeulungbe.
The programme was chaired by Program Asst. DAPCU Peren, Pauheugau while the welcome note address was delivered by Dr. K. Limatula Ao, MS District Hospital Peren