Mini Secretariat Tamenglong khou reyliangmei swna DLOs meeting tatkey kan the
Gaanphiu News Network
Tamenglong March 5: Mini Secretariat, Tamenglong khou reyliangmei swna District Level Officers tuang meeting Deputy Commissioner, Armstrong Pame, IAS rui Chief Guest swna tatkey kan the.
DLOs meeting khou tei kadai s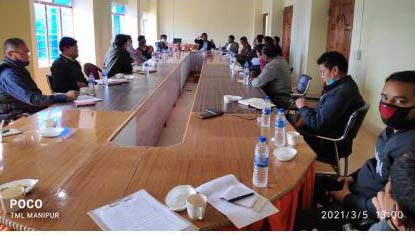 wna BJP rui zaymei Manipur Government rui tingkwm padeih lungc khou taanv azuh taanc patlou kanmei ta chakna ngaymei mung ("Celebration of Four Years of Governance") 15th March 2021 nungc tatkey nimei khang kaphianh kan e.
Mituang mung hei City Convention Centre, Imphal khou tatkey puni kumna District level khatni Sub-Divisional Level khou nic tatkey puni. Mituang mung guang mak mav khou Department guay tuang office hei Mini Secretariat khou kalaic key khang DC rui saa kan e.
Minungc hei Chief Minister rui Tamenglong tuang Amusement Park foundation stone lingclou puni twna DC rui saa kan e. Tingkwm padeih lungc khou BJP rui zaymei State Government rui taanclou kanmei taanv guay tei department nunc rui gate kasiamh thauna meicguay khou lyanlou khang saa kan e.
Kumna Rani Gaidinliu Market khou LCD TV nic install swlouna lyan puni twna dym kan e. Mituang tingmik khang chamdaanvmei swna 10th March 2021 nungc hei Cleanliness Drive, Tree Plantation Drive, COVID Vaccination Awareness Campaign, Skills & Employment Workshop, Hand washing/ODF Awareness Drive tatkey khang kaphianh kan e.
Aseih Mini Secretariat, Tamenglong khou tatkey kanmei DLOs meeting khou tei district level officer 20 mbu rui guang kazauhlou kan e.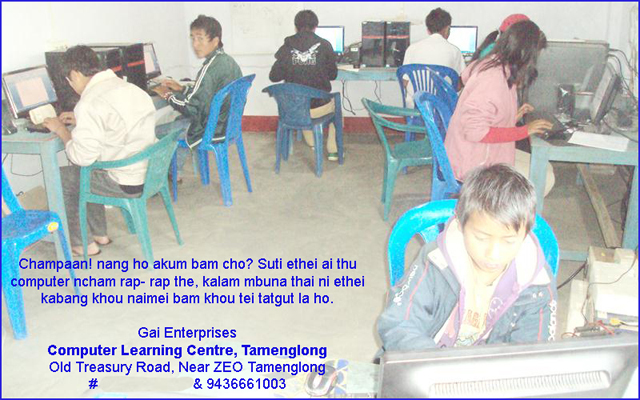 8 th March nungc Tamenglong khou ni
International Women's Day tatkey puni
Gaanphiu News Network
Tamenglong, March 5: Self Help Group Federation (SEAT), Tamenglong khatni One Stop Centre, Tamenglong, Rainforest Club Tamenglong lev Tamenglong khou taanv sw bammei Chamv kai nunc rui kariuna guang nimei 8 th March 2021 nungc kiu International Women Day tatkey puni the.
Mi mung hei Indoor Stadium Tamenglong khou tatkey puni e kumna mi khou tei DC Tamenglong, Armstrong Pame IAS, rui Chief Guest, Dr Jenny Gonmei, Gynecologist, Tamenglong District Hospital rui Guest of Honour khatni Fiona Goimei, Founder CATCH Ministry, Tamenglong rui Resource Person swlou puni e. Kumna mi mung hei "Choose to Challenge" twm ei latdwn bangc khou tatkey puni e