Road mishap claimed two live and several injured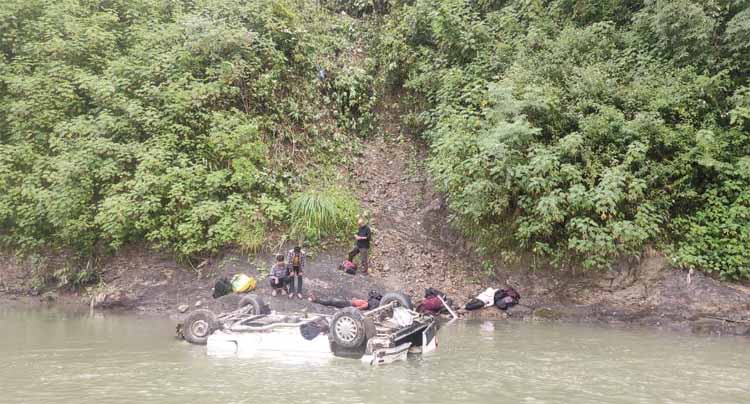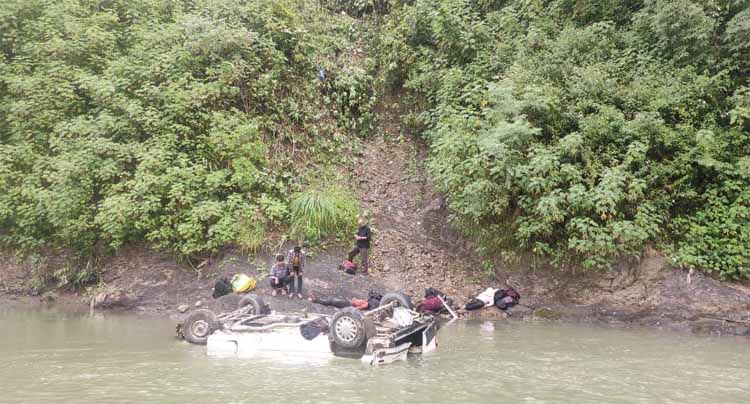 At least two persons were killed and many injured in a road accident in Senapati district, Manipur when a Winger and an Alto Car collided between Karong Bridge and Mount Zion Sr Secondary School, 6 km away from Senapati Police Station along NH-2 around 7 am Tuesday, police sources said.
As per the police, the Winger, carrying 13 passengers coming from Imphal direction collided with an Alto car that came from Maram direction.
The Winger lost control and fell into the Barak River, leaving two persons dead and the others injured while the Alto crashed on a cliff, the sources said.
Two passengers drowned while the rest were rescued by bystanders and were rushed to the Senapati district hospital along with the two occupants of the Alto car, the sources added.
The deceased have been identified as one Munna Kumar (32) son of Ram Sebak Sahni of Tetri ward No 7, Dandari Begusarai, Bihar and Munna Kumar Sharma (24), son of Sadhu Sharma of Rampur, Barhan Kushinagar, Uttar Pradesh. The bodies have been shifted to JNIMS morgue for post mortem.
A case has been registered at the Senapati Police Station for further investigation, the police said.
Source: IFP