24th General Conference of All Zeliangrong Students' Union (AMN)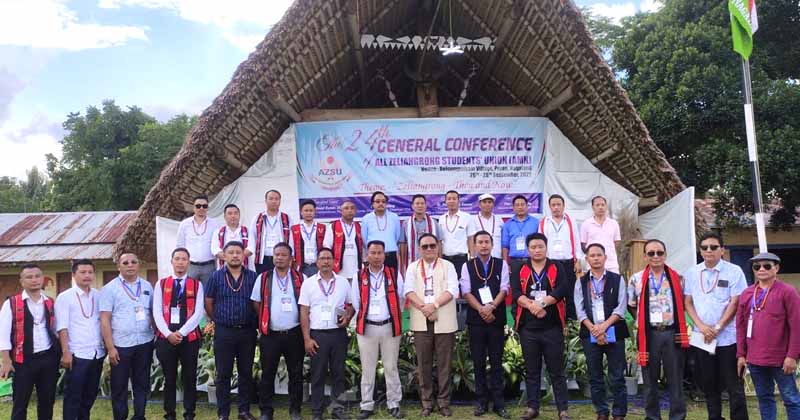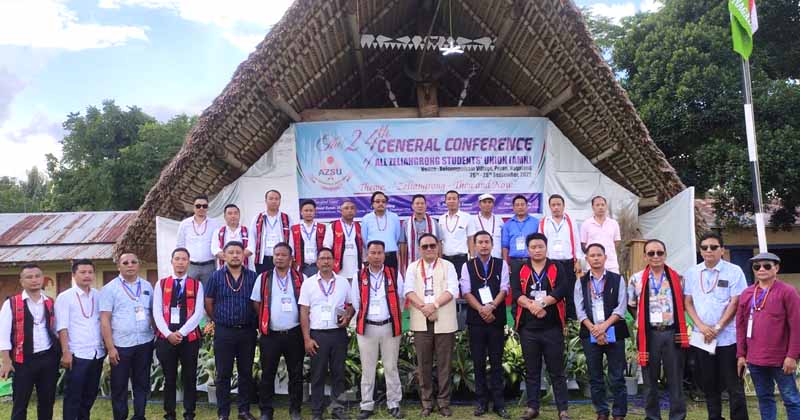 The 24th General Conference of All Zeliangrong Students' Union (AMN) got underway on the theme 'Zeliangrong-Then and Now' at Beisumpuikam village, Peren from 26th September 2022. A delegate from different federating units of Assam, Manipur and Nagaland is being attended.
Former Chief Minister & Chairman, UDA, Government of Nagaland, T. R. Zeliang, gracing the function as the Special Guest on the second day of the three-day long programme, said the seeds of unity and self-determination sown by brave leaders like Haipou Jadonang should be respected, honoured and spread across the length and breadth of Zeliangrong inhabited land. He also asserted, a tribe without its history can be termed as a lost tribe and for which, he encouraged the student community to understand the significance of preserving their history.
While encouraging the student leaders present, Zeliang said they have a huge role to play in building and uplifting the society, and the responsibility bestowed upon them to see to the welfare of the student community should ever remain deeply rooted and not astray from that goal. He urged the young boys and girls, who are still pursuing studies in various institutions, to be sincere in their studies and aim to excel. He said we are in an age where there is tough competition in every sector and only those who excel can achieve something in life. Employment in the government sector is saturated and everyone cannot be accommodated in government job, so it is the lookout of every individual to explore other avenues for sustenance.
The introductory session began with Deputy Commissioner, Peren, Vineet Kumar, IAS who spoke on how to cope up with clan disputes while maintaining the spirit of oneness and unity among the Zeliangrong community in order to move forward.
Exhortation speeches were delivered by President, Zeliangrong Mothers Organisation (ZMO-N) and Advisor, ZB (AMN), presidential address was delivered by President, AZSU (AMN), Henry Chawang, while NSF, President shared the solidarity speech.
The 24th General Conference will come to an end on 28th September 2022 with Naga Hoho, General Secretary, K. Elu Ndang as the Guest of Honour.