Painting competition held at Peren on the theme "Imagining a Gender- Equal World "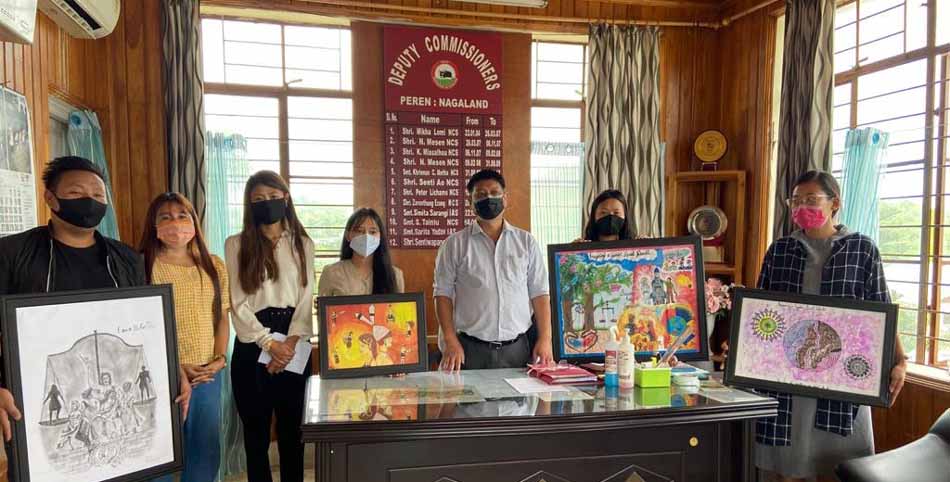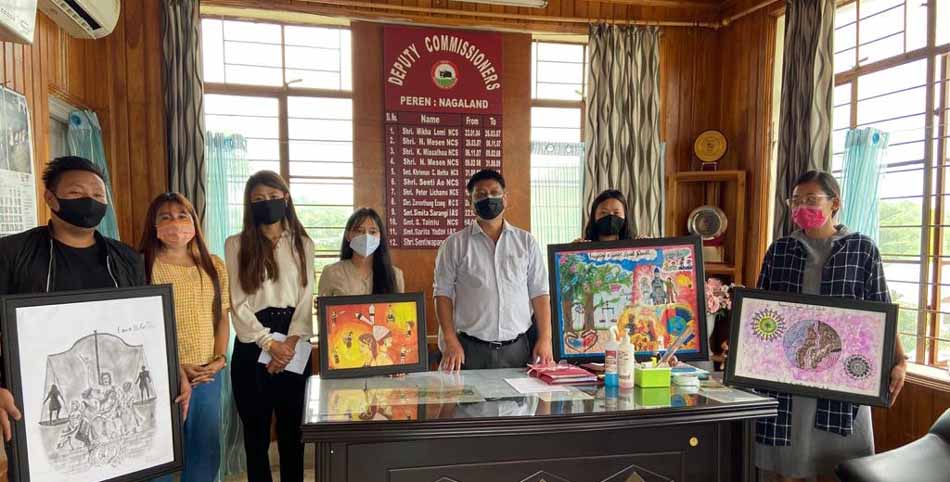 Peren, July 15: Peren District Administration and Sakhi – One Stop Centre, Peren organised a painting competition based on the theme "Imagining a Gender-Equal World" and the prize presentation programme was held at DC's office chamber, Peren on 15th July, 2021.
The programme was chaired by EAC and Nodal Officer Sakhi One Stop Centre, Ane Khieya and the winners received their prizes from the Deputy Commissioner of Peren, Sentiwapang Aier, NCS where four paintings were adjudged winners based on the criteria of originality, creativity, theme relevance and overall presentation.
The DC in his short speech encouraged the winners to use their talents in contributing for the betterment of society specially in creating a more gender-equal world.
The 1st position was bagged by Kemchina Ndang (15 years old), 2nd position by Toshinaro Aier (43 years old) and the 3rd position by Isiba (25 years old) and Kiriahungle Hiahing (25 years old).
The winning paintings will be displayed at the DC's Office and Sakhi One Stop Centre, Peren.