Nagaland Art Center inaugurated in Dimapur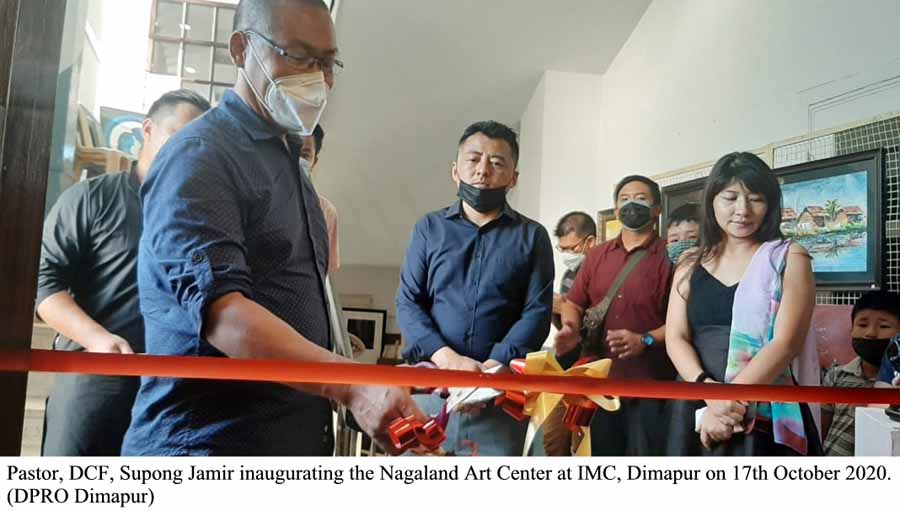 Dimapur, Oct. 18th (Naga News): Coinciding with the 2nd Nagaland Art Festival which started from 15th to 17th October, Pastor, DCF, Supong Jamir, inaugurated the Nagaland Art Center at IMC, Dimapur on 17th October 2020.
During the inaugural programme held at IMC, Hall, Coordinator of Eastern Art Council, Myingthungo Ababe Ezungsaid that the purpose of opening the art gallery is to provide a platform for artists to showcase and to promote their works. He said that Naga artists get very less opportunity or platform except during Hornbill Festivals.
Thanking Chuba Pongen and his wife (in-laws) for lending a space at IMC for setting up the art gallery, Ezung, informed that the art gallery which was opened last year at Super Market would now be operating at IMC, Dimapur.
It was also informed that altogether 31 artists participated with their works ranging from 3000-150000 rupees.