Lockdown Guideline for September in Nagaland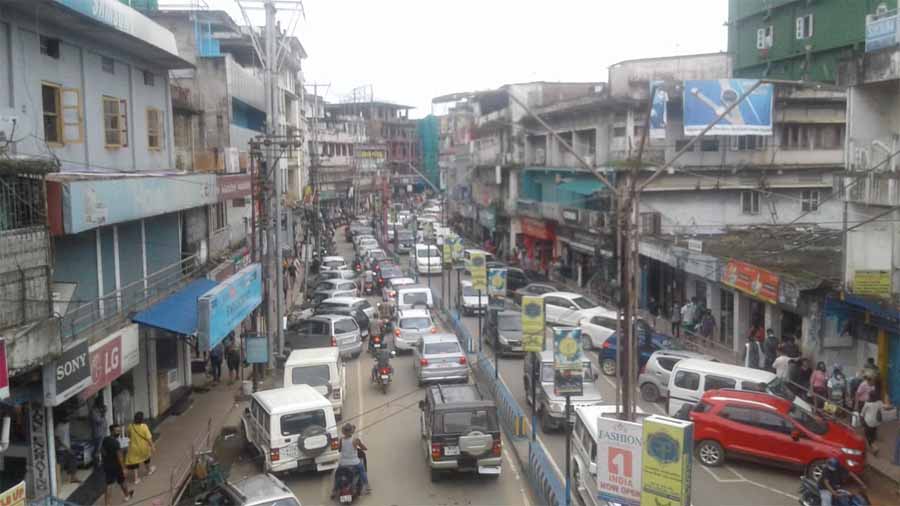 DIPR: "Today, the State Government issued new consolidated guidelines on lockdown measures for strict implementation with effect from 1st of September 2020 throughout the State of Nagaland up till the 30th of September 2020.
Schools, colleges, educational and coaching
Schools, colleges, educational and coaching institutions for students, and for regular class activity will continue to remain closed across the State of Nagaland up till 30th September 2020. However, online distance learning shall be permitted. Social/academic/sports/entertainment/cultural/religious/political functions and other congregations will continue to remain prohibited.
Social/ academic/ sports/ entertainment/ cultural/ religious/ political
functions and other congregations will continue to remain prohibited. However, with effect from 21st September 2020, such functions and congregations will be permitted with a ceiling of 100 persons, and with mandatory wearing of face masks, social distancing, provision for thermal scanning and hand wash or sanitizer. Further, marriage related gatherings with number of guests not exceeding 50 and funeral/ last rites related gatherings with number of persons not exceeding 20 will continue to be allowed up to 20th September 2020, after which the ceiling of 100 persons will apply. Cinema halls, swimming pools, entertainment parks, theatres, auditoriums and similar places will continue to remain closed.
Any inbound traveller/ returnee will be permitted to enter the State, subject to the normal Inner Line Permit (ILP) restrictions, wherever applicable, and the health safety protocols; through Dimapur by Train, Air or by Road through the New Field Check Gate and the Dillai Gate; and by road through Khuzama, Kohima district, Tsutapela and Watiyongpang, Mokokchung district, Naginimora and Tizit, Mon district and Bhandari, Wokha district. Entry into the State through any other route, or by any other mode of travel will not be allowed, except under special circumstances with the approval of the Home Department.
The movement of goods vehicles entering or transiting through the State shall be allowed through the above mentioned points of entry, after proper medical screening of the drivers and attendants of those vehicles.
The International Border of the State with Myanmar shall continue to remain sealed as before.
There shall be no restriction on the intra and inter district movement of people across the State. The intra and inter district movement of private and passenger vehicles of every category is permitted across the State with conditions for ensuring social distancing.
Shops and outlets of all categories and Departmental Stores will be allowed to open as per normal hours. Shops and hawker stalls of all categories located in marketing complexes and crowded areas like Hongkong Market, New Market in Dimapur Town, BOC Market in Kohima etc. are allowed to open and operate with the condition that a certain percentage of the shops of the market, as decided by the respective Deputy Commissioner will open in turns so as to avoid overcrowding and ensure social distancing.
Opening of shopping malls, restaurants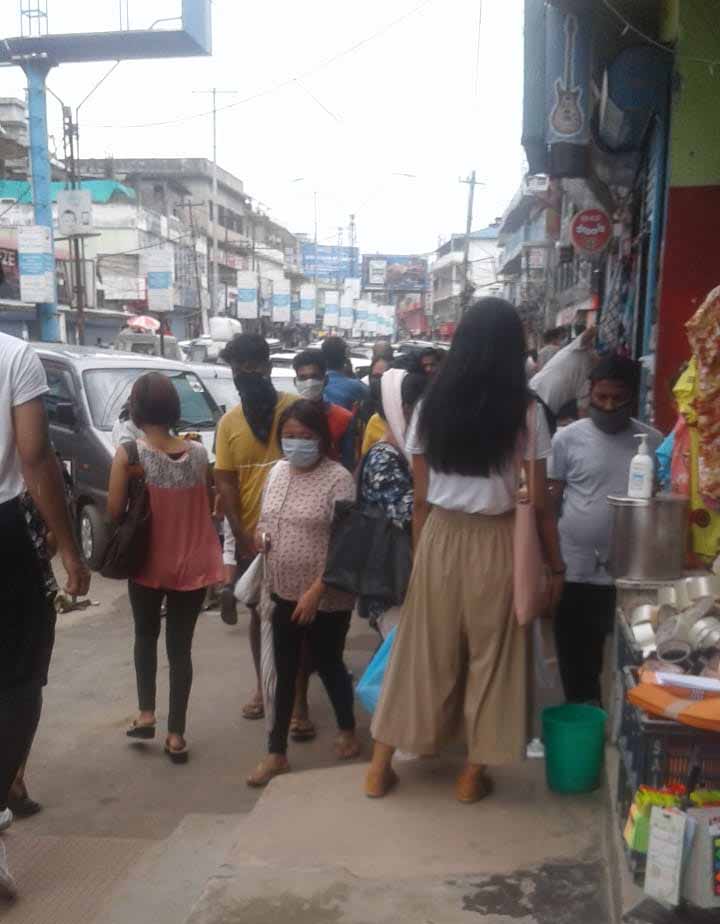 An order has also been issued today for opening of shopping malls, restaurants, hotels and other hospitality units, gymnasiums, barber shops, salons in the State outside the Containment Zones, subject to strict compliance of the Standard Operating Procedures (SOPs).
The sports complexes and stadia are also allowed to open, without the presence of spectators. All agriculture and allied activities, forest activities, plantation activities and animal husbandry activities will continue to be permitted with social distancing measures. All construction activities, including roads, irrigation projects, buildings and all kinds of industrial projects will continue to be permitted with social distancing measures.
The Civil Secretariat and Directorates in Kohima and Dimapur and all the Government offices in the Districts shall continue to function with attendance of officers of Deputy Secretary and above in the Secretariat, and Deputy Director and above in the Directorate and the Head of Office and immediate junior in the District offices being mandatory. For other categories of officers and staff, as being done presently, a roster system shall be worked out whereby 50% staff attends office every alternate week.
District Administration, Police, Security Forces/Agencies and Medical and essential Service Providers like Treasury, Fire & Emergency Services, Home Guards & Civil Defence, Prisons, PHED, Power, NIC, DIPR, Postal Services, Food & Civil Supplies, Social Welfare, IT&C, Veterinary & Animal Husbandry, Municipalities/Councils, AIR, Doordarshan, BSNL, Public Sector Banks , ATMs shall continue to operate as per the current arrangements.
Private Banks, ATMs, Pharmacies, Medical Clinics, Nursing Homes, Private Telecom Services, Internet Service Providers, Media Houses, LPG, Petroleum outlets will continue to open/function as per the existing arrangements. All other kind of private offices/establishments are permitted to open/function with social distancing norms. All categories of industries will be permitted to operate subject to social distancing norms.
Lockdown shall remain in force in the Containment Zones till 30th September, 2020. Containment Zones shall be demarcated by the District authorities at micro level with the objective of effectively breaking the chain of transmission. Strict containment measures will be enforced in these containment zones and only essential activities will be allowed.
In order to implement the lockdown measures, the Deputy Commissioners will deploy Executive Magistrates as Incident Commanders in the respective local jurisdictions. The Deputy Commissioners shall not issue any order diluting the above guidelines. Further, outside the containment zones, no order shall be issued imposing any additional or stricter lock down measures at District/Sub Division/ Circle or any other level; except with the previous approval of the Government.
As regard the number of COVID -19 positive cases detected today, it is 28. The total number of positive cases in the State now stands at 3,950. Out of the 3,950 positive cases, the total active cases are 874 and there are 8 deaths. As per the severity of symptoms, 862 active cases are asymptomatic, 11 active cases are mild and 1 active case is moderate. Further, out of the 3,950 positive cases, the distribution across various categories of people are: 1,692 cases from Armed Forces, 1,260 cases from Returnees, 283 cases of Frontline Workers and 715 cases of Traced Contacts.
Till today, through RT-PCR results of 37,067 samples have been received. On Truenat results of 23, 081 samples and through Rapid Antigen Test, results for 717 samples, have been received. Altogether, results for 60,865 samples have been received.
A total of 1,155 persons are presently under Facility Quarantine".