International Mother Language Day observed at Tamenglong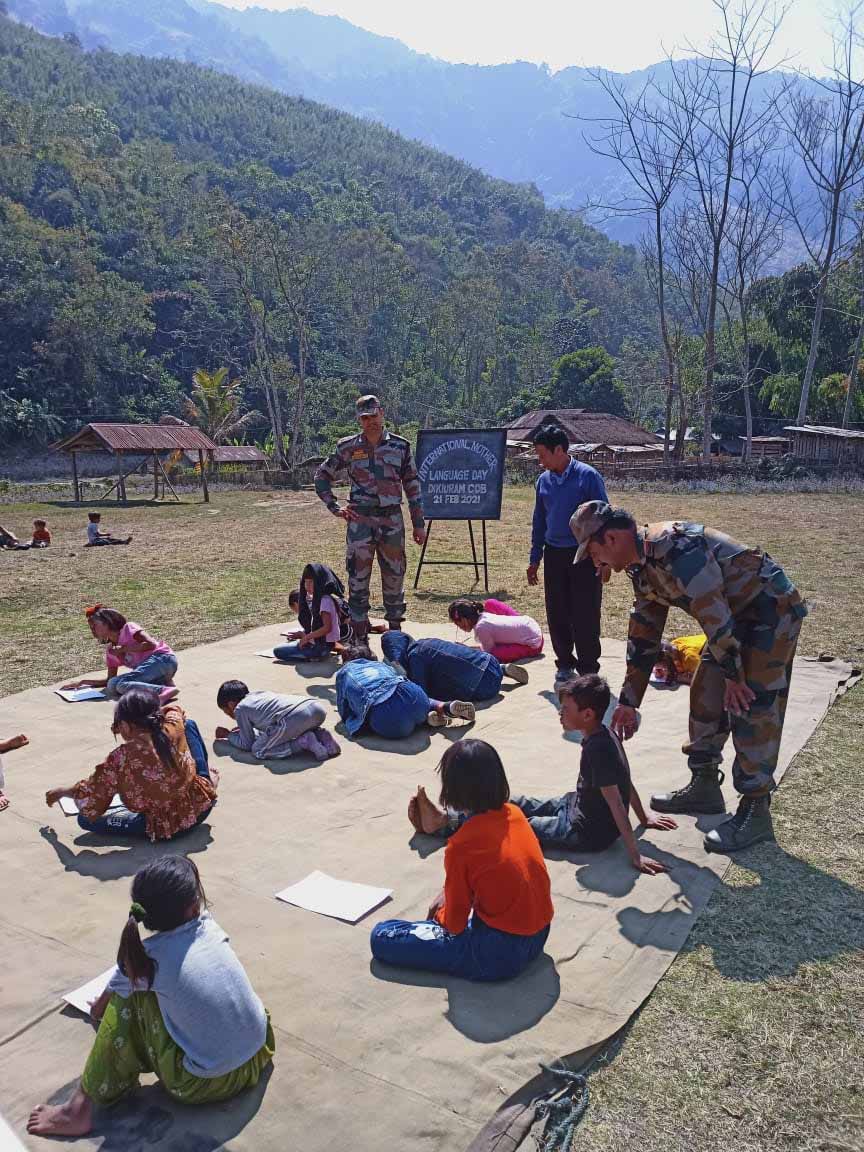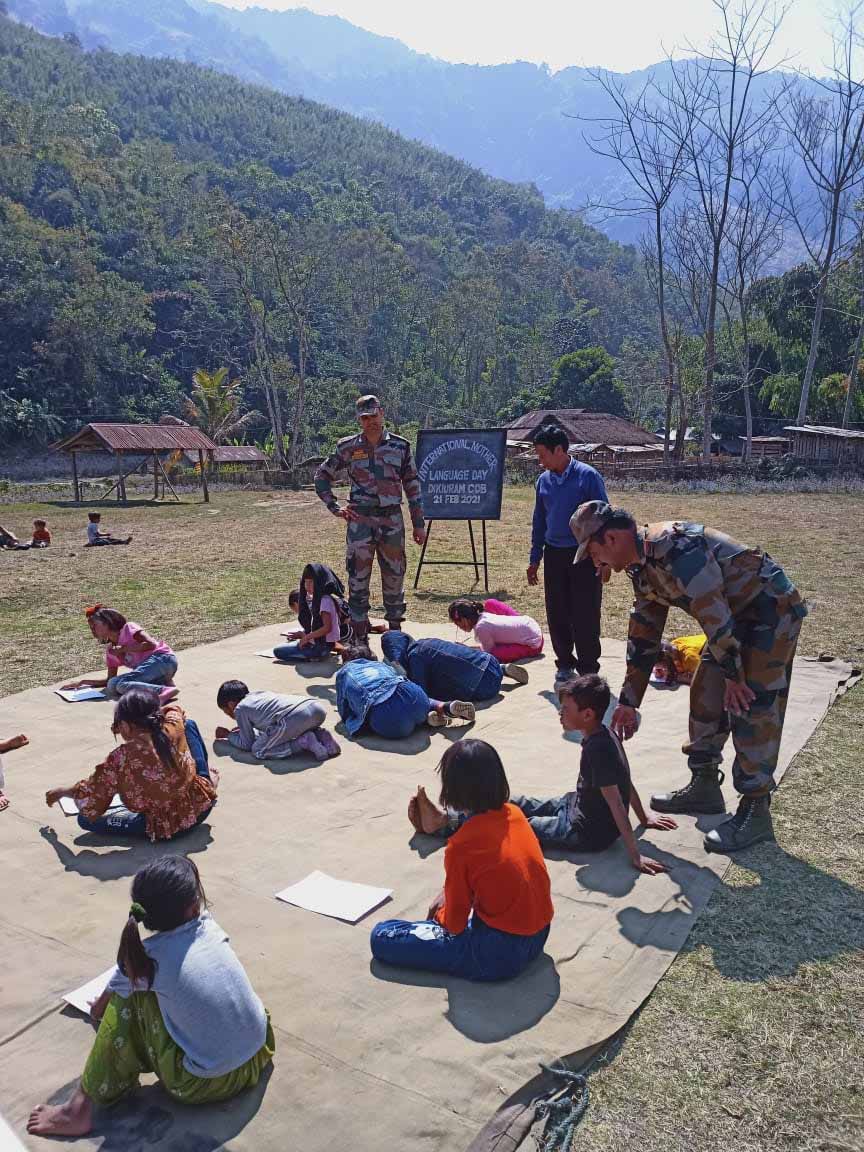 Tamenglong, Feb. 21: Emphasising on the significance of mother tongue and celebrating languages as a whole, 44 Assam Rifles under the aegis of 22 Sector of Assam Rifles IGAR(E) on Sunday organised Mother Language Festival in Tamenglong.
To mark this day a multilingual-cultural programme was organised for the locals of the town. To promote multilingual and multi culture in the security forces and their respect for the local language songs were sung by unit jawans in different mother tongue.
Similar events were organised at various outposts to include poem recitation competition and essay writing competition in local dialect. The International Mother language day is celebrated to promote linguistic and cultural diversity and multilingualism. Through it the society can advance inclusion and sustainable development goals with a focus on Sabka Saath, Sabka Vikas.
44 Assam Rifles Commandant Col. Pradeep Kumar while addressing the gathering said that one should recognise the multilingualism. He called upon all parents to scale up their personal involvement and commitment to multilingual education.
He said apart from the two national languages Hindi and English each parent should teach his kids own mother tongue. A child should be able to read and write in it. He emphasised that while hindi and english language are necessary to rub shoulders with rest of the nation at the same time respecting, feel proud of and preserve of mother tongue.
"We all should feel privileged that despite being so diverse, from Kashmir to Kanyakumari and Gujarat to Nagaland, we Indians still stand unified. The diverse language offers us an opportunity to learn more diversity. Endeavour should be made to learn local language and promote it, Commandant Col. Pradeep Kumar said.