COVID-19 helplines now functional at national & state level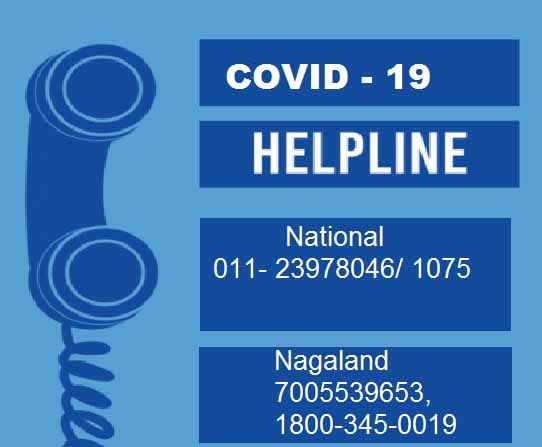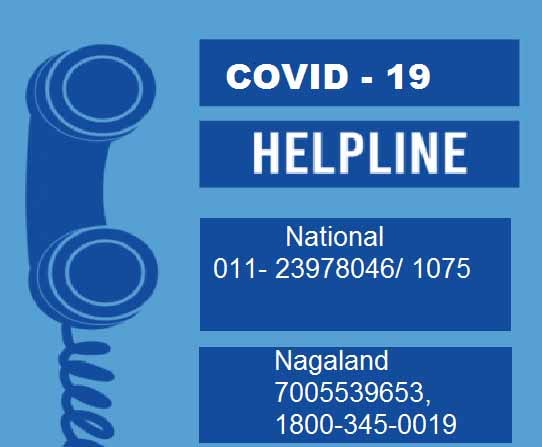 The Centre is taking all necessary steps to ensure that the country is prepared well to face the challenge and threat posed by the pandemic of COVID-19.
The most important factor in preventing the spread of the virus locally is to empower the citizens with the right information and taking precautions as per the advisories being issued by Ministry of Health & Family Welfare. The prompt actions taken by the Centre as well as the State Governments have helped a lot in dealing with the COVID-19 pandemic. To address the queries related to COVID-19 helplines have been made functional at the national and state level.
These helplines are operational and proved to be very useful in providing required information and guidance to the people. One may contact at National Helpline- 011- 23978046/1075 or Nagaland helpline at 7005539653, 1800-345-0019. (REPEAT THE NUMBERS).