Tamenglong Containment period extended till May 26 in Manipur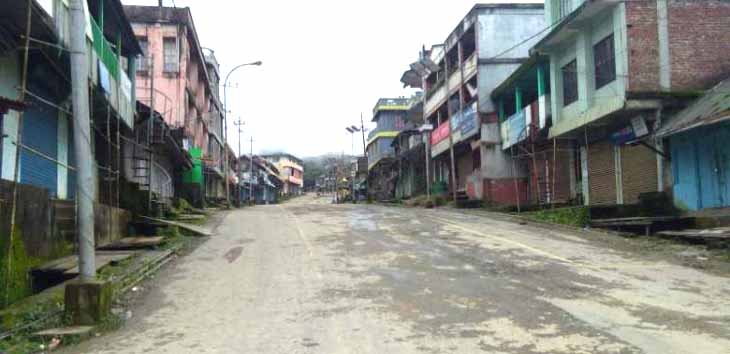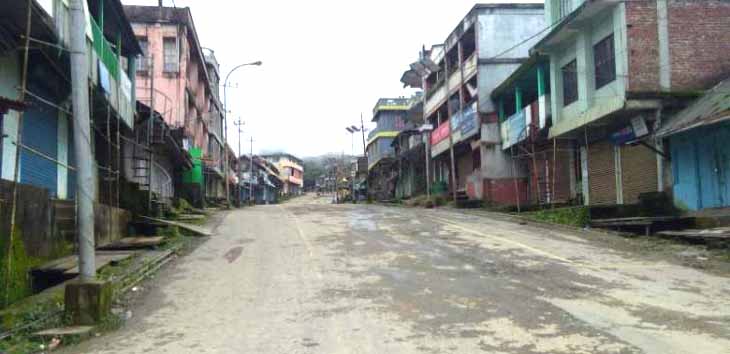 Tamenglong Containment period extended till May 26 in Manipur with more COVID-19 positive cases detected in Tamenglong within the containment zones, the district magistrate Tamenglong on Wednesday night extended the containment period within the jurisdiction of Tamenglong Ward No I-V.
The containment orders were imposed at Tamenglong district headquarters Ward No I-V from May 12 following detection of COVID-19 positive cases among the locals. The district magistrate said that while carrying out contact tracing during the last six days, more COVID-19 positive cases were detected within the containment zones.
The medical department has given their opinion that there is a possibility of COVID-19 spike if the containment order is lifted without completing the contact tracing of those who had tested positive over the last few days, the district magistrate said.
Effective contact tracing would be extremely difficult if orders of containment zones are withdrawn as testing has to be carried out in some of the most crowded areas of the town, he said. The members of the Task force after considering the present situation, have decided that for effective contact tracing, and thereby breaking the chain of spread of Covid 19, it is inevitable to continue keeping certain areas of the town as containment zone, he added.
Tamenglong Containment period extended till May 26 in Manipur with the areas being declared containment zones, more particularly from Forest Gate till District council Junction, including ADC Colony, the district magistrate has sealed the geographical area of Tamenglong Ward No I- V.
In the restriction order, the district magistrate banned entry and exit of population within the containment zone and banned public gathering of any type and initiating active surveillance of COVID-19 cases in the areas.
However, exemption was given to vehicles carrying essential commodities, those works being carried out at the work site (in Situ) without movement of the workers, designated work site of both state and national projects carried out within the town area, home delivery of essential commodities (including supplementary nutrition for children, pregnant and lactating mothers, food items, vegetables, groceries, fish feeds/animal feeds and milk products, medical institutions, including pharmacies.
People going for vaccination and those of child protection services, healthcare workers and frontline workers from various departments carrying out COVID-19 related duties as assigned for employees of the department carrying out essential services such as PHED, power, fire services, telecom and members of the press were also exempted. Banking services with limited staff were also allowed from 10 am to 2.30 pm.
While, no new COVID-19 cases were recorded in the district on Thursday, Tamenglong has as many as 77 COVID-19 are still active, of which 66 patients are under home isolation; seven are kept at covid care centre while four are admitted to Covid isolation ward.
Meanwhile, Tamenglong district has received one ambulance donated by National Highways Infrastructure Corporation Limited (NHIDCL) and the same has been handed over to PHC Oinamlong.
Chief medical officer Tamenglong Dr Majachunglu Gracy expressed her gratitude to the authorities of NHIDCL for providing the vehicle. She also thanked Chief Minister N Biren Singh, Environment Minister Awangbow Newmai and the deputy commissioner Tamenglong for their tireless efforts in bringing the most needed ambulance in the district.
Source: IFP