Mass Vaccination drive at Maram in Manipur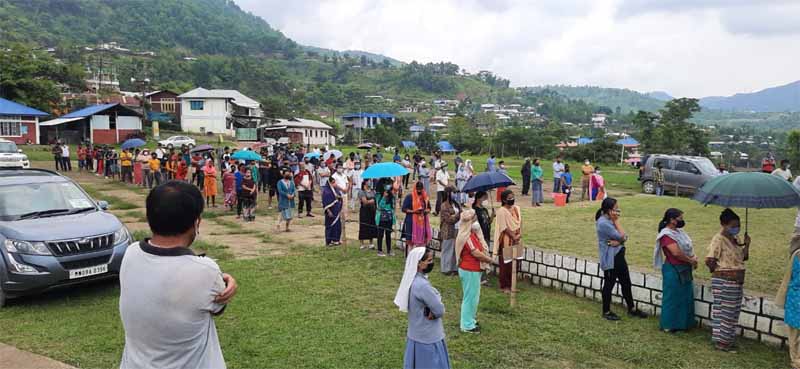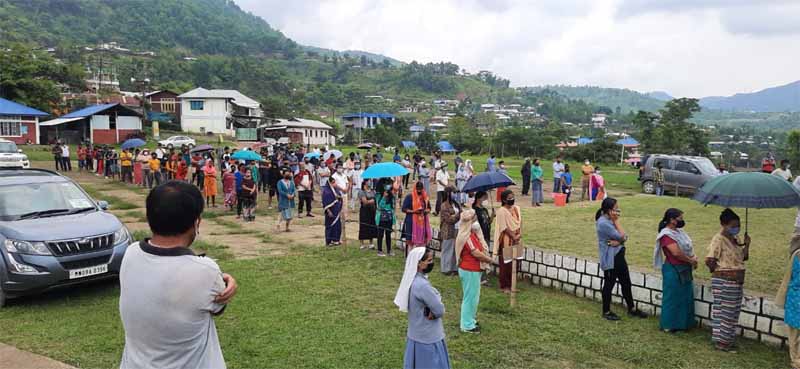 Maram Centre Village, in Senapati District. Manipur has undertaken mass Vaccination Drive today in an effort to protect human lives and has set to become the 1st village to get its populace vaccinated .
Most of the local people in the area is sceptical of taking covid vaccine as they are mostly influenced by the rumours of uncertainty about the vaccine side-effects.
At today's mass Vaccination, 370 nos.got vaccinated (including 300 nos above 18 Yrs, 69 nos above 45 Yrs & 1 Frontline Worker).
Differently abled-persons are also given the vaccine by visiting from door-to-door.
Vaccination Drive was carried out with the support & assistance of Maram PHC, Dr Anthony MO i/c & Dr. Peter, DIO, Senapati.
Sucess of the drive was through the initiative of the Village Public Leaders, Village Authority and prompt response of the Village member.