TR Zeliang hold meeting with PAM, CNTC on Naga issue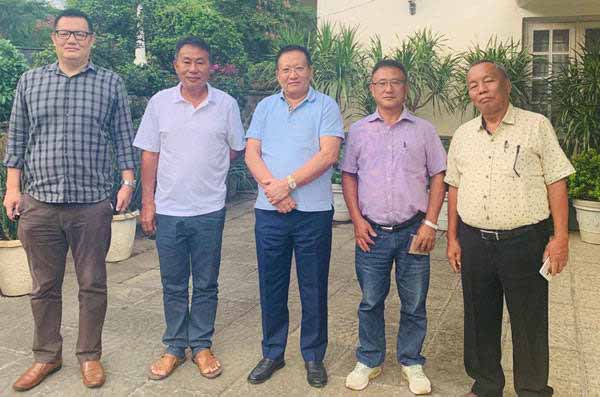 The NPF Political Affairs Mission (PAM) along with Central Nagaland Tribes Council (CNTC) on Thursday convene the meeting at the residence of Leader of Opposition and PAM convenor TR Zeliang in Dimapur.
The meeting was discussed the way ahead for Naga solution that the government of India "intends to conclude by September". In a press release, PAM said that CNTC president T Lanu Imchen along with his team during crucial discussion and deliberation affirmed to stand by the resolution of 14 Apex Naga Tribal Hohos adopted on August 11, 2020 that solution should be based on the Framework Agreement and the Agreed Positions besides the last formal talks held on October 31, 2019, "which has been agreed by GoI, NSCN IM and WC, NNPGs."
According to PAM, CNTC also stated unresolved issues be taken up in the future through a political means. They also stressed the need for unity for a common Naga accord- acceptable, honourable and inclusive. CNTC asserted that Naga issue needed genuine efforts by all to come to a common platform to avoid any misunderstanding post accord.
While appreciating the stand of CNTC, PAM convenor Zeliang expressed the view that all tribal apex bodies should in unison and work towards amalgamation of the various Naga political groups so that there was only one agreement and one solution. He said that with a collective effort "we can come to a common platform and achieve the much desired and aspirations of the Naga people."
Further, Zeliang stated that Naga issue was sacred to all the Nagas and at this critical juncture, tribal and political colours should be shunted out "for the welfare and well being of all.
Source: Nagaland Post