Seminar for Dental Surgeons was held at Kohima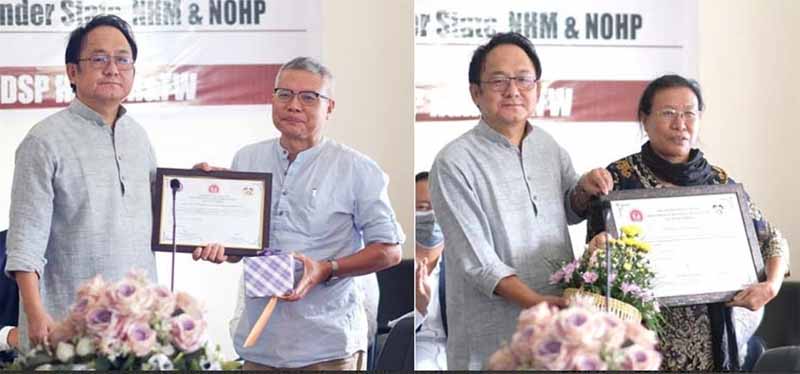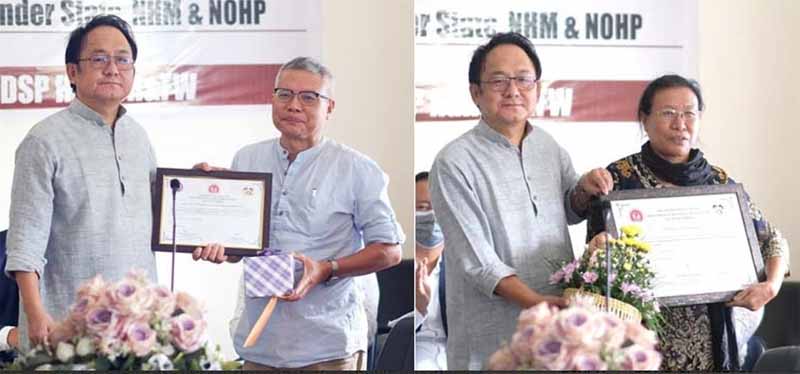 A Seminar cum Training was held on 7th October 2022 at IDSP Conference Hall Directorate of Health & Family Welfare Kohima which was organized under the aegis of the National Oral Health Programme for Dental Surgeons under State, NHM & NOHP.
Dr. K Vikato Kinimi, gracing the programme, appreciated the Dental Doctors coming from near and far and giving importance to the noble profession. He gave out awards to Dr. N Moa Jamir, Sr. Dental Surgeon DH Kiphire in recognition of his sincere service beyond the call of duty, and the Department decided to award him the Principal Director Commendation Certificate for the year 2021-2022. Dr. Sabino Kuotso, Sr. Dental Surgeon DH Peren was also awarded in acknowledgment of her achievement for being the first Female Dental Surgeon of Nagaland.