Road construction official from Rengpang to Mongjaron Khullen suspended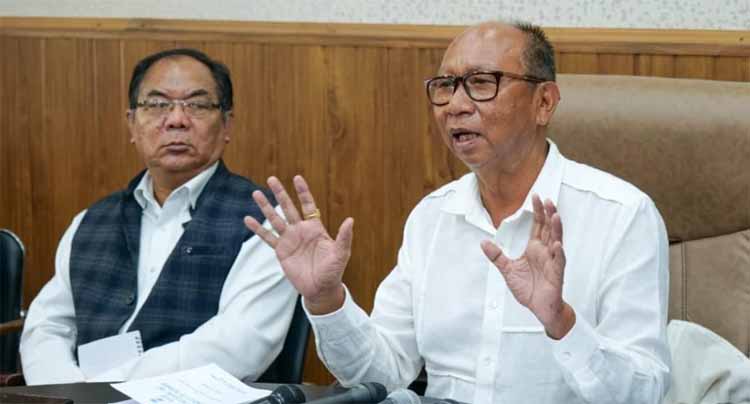 An official has been suspended in connection with a road construction work from Rengpang to Mongjaron Khullen of Nungba block under Noney district said Manipur RDPR Minister Yumnam Khemchand.
Minister in his tweet said that in relation to the PMGSY work, Rengpang to Mongjarong Khullen(15kms), I have given my official statement and an official has been suspended today, as assured that any wrong doing will be dealt with according to law.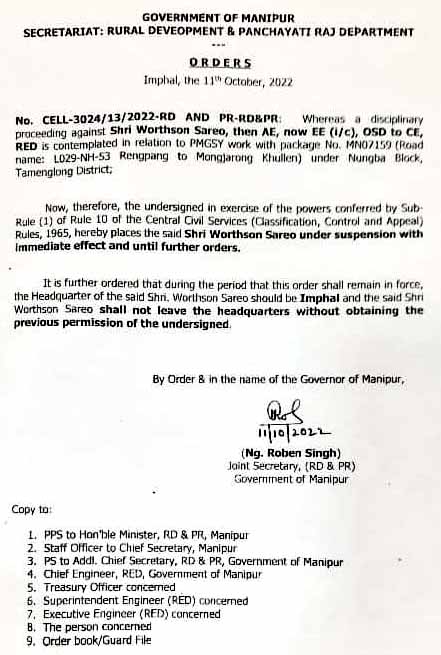 The Rural Development and Panchayati Raj Department in its order stated that a dsiciplinary proceeding against AE, now EE (i/c), OSD to EC, RED Worthson Sareo is contemplated in relation to PMGSY work with package no, MN07159 (Road name: L029-NH-53 Rengpang to Mongjarong Khullen) under Nungba block.
Sareo has been placed under suspension with immediate effect and until further orders. It further stated that during the period that the order will remain in force, the headquarter of Worthson Sareo should be Imphal and Sareo should not leave the headquarters without obtaining permission.