RNYO appeals to revoke transfer order of Tamenglong CJM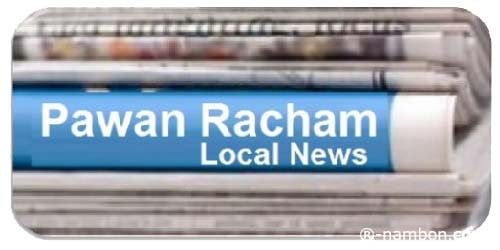 TAMENGLONG Aug. 26:  The Rongmei Naga Youth Organisation (RNYO), Tamenglong zone has reacted sharply on Wednesday over the transfer and posting of the MJS GradeI and II officers issued by registrar general, A Guneshwar Sharma on August 21.
In the said transfer order, Chief Judicial Magistrate (CJM) cum Civil Judge (Senior Division), Tamenglong, Janggoulen Haokip has been transferred to Churachandpur district, while Civil Judge (Senior Division), Imphal West was given additional charge of CJM cum Civil Judge (Senior Division), Tamenglong.
RNYO has questioned the state government why the government did not transfer a fullfledged CJM and Civil Judge for Tamenglong district. Giving additional charge from other districts or posting as in-charge has shown step motherly treatment to Tamenglong, it added.
While briefing the media persons at district headquarter, general secretary of RNYO has said that transfer and posting of the post has been very frequent in the state.
"Janggoulen Haokip has conducted many legal awareness programmes and also opened a legal aid clinic which is very important for the people of Tamenglong to know more about rights and duty. Moreover, people have started keeping faith in the judicial system during his short period of posting in Tamenglong," said the RNYO general secretary.
"We do not want someone from another district, who sits at Imphal and works for Tamenglong district. We need officers who can stay and work in our district and even visit in the remotest area to conduct legal awareness programmes," he added.
RNYO Tamenglong zone has demanded to revoke the transfer order of Janggoulen Haokip and stated that the organisation needs a proper CJM and Civil Judge for Tamenglong district but not someone who is posted as in-charge.