Meeting on school fees exemption fails to bring negotiation in Tamenglong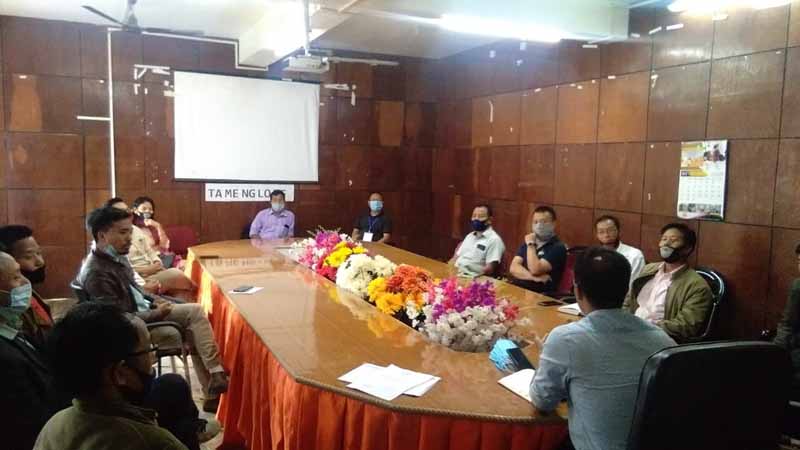 Tamenglong, May 23: A joint meeting of Private Schools Association Tamenglong and Students Parent and Guardian Association Tamenglong was held on Friday at the conference hall of DC Tamenglong.
The joint meeting was chaired Deputy Commissioner Tamenglong Armstrong Pame who welcomed all the present members. He also thanked the private schools in Tamenglong for providing their school for community quarantine centre.
Zonal Education Officer Tamenglong Dimonang Pamei, District Programme Manager (ZEO) Tamenglong Satyajit Singh and some government headmasters also attended the joint meeting.
The meetings lengthily discussed on waving of school fees and e-learning during nationwide lockdown and curfew in view of outbreak of Pandemic COVID-19.
After hearing different hardships faced by private schools as well as students and parents, the deputy commissioner Tamenglong Armstrong Pame requested the private school association Tamenglong to charge full amount of school fees from the student of government employed.
However, school fees exemption of 50 per cent from students of unemployed parent and cutting of 100 per cent for orphan children for the months of April, May and June during lockdown period on humanitarian ground.
Armstrong Pame also assures the private schools association Tamenglong that he would assist to avail loan from bank if they want capital.
However, the meeting could not come at concrete concluding decision on cutting of school fees. Private Schools Association Tamenglong and Students Parent and Guardian Association Tamenglong have decided to sit another meeting to cutting the school fees during lockdown period.
Regarding the E-learning, deputy commissioner Tamenglong Armstrong Pame appreciated all the private schools for introducing e-learning system so that no student is left isolated during the lockdown. He urged all schools to continue in full swing.
It may be mentioned here that Private Schools Association Tamenglong has held a meeting and decided not to cutting down school fees even during the lockdown period.
DC Tamenglong informed that the school may not possible to reopen till June this year, the lockdown might continue as evacuation of stranded people outside the state is not finish.
"If the schools were not sufficient for quarantine, district administration might go to church. There are many more stranded people are outside the state and waiting for evacuation", he said.