Nagaland COVID-19 update : 29 December 2020


Nagaland reported 6 fresh today with 5 new cases reported from Dimapur and one from Kohima. Meanwhile, 6 infected persons were recovered and discharged from Dimapur.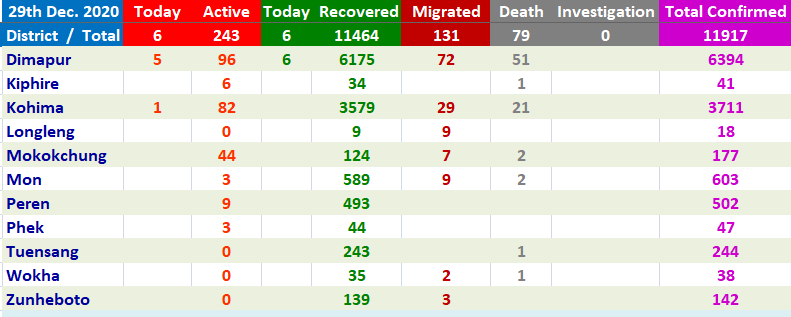 So far there were 11,464 persons discharged in the state out of 11,917 positive confirmed positive cases. The active cases in the state now reduced to 243 as of 29th Dec. 2020.
Meanwhile, the state health and Family welfare department has said that in view of the emergence of a new variant of COVID-19, compulsory testing will be done only for Indian or Foreign Nationals who arrived to Nagaland from United Kingdom after 20th of December.