Manipur COVID-19 update : 20 October 2020

Manipur had reached 16,062 COVID-19 confirmed case with 284 fresh case reported today. According to COVID-19 Common Control Room press released, 146 patients were discharged and 4 deaths reported in the last 24 hours in the state.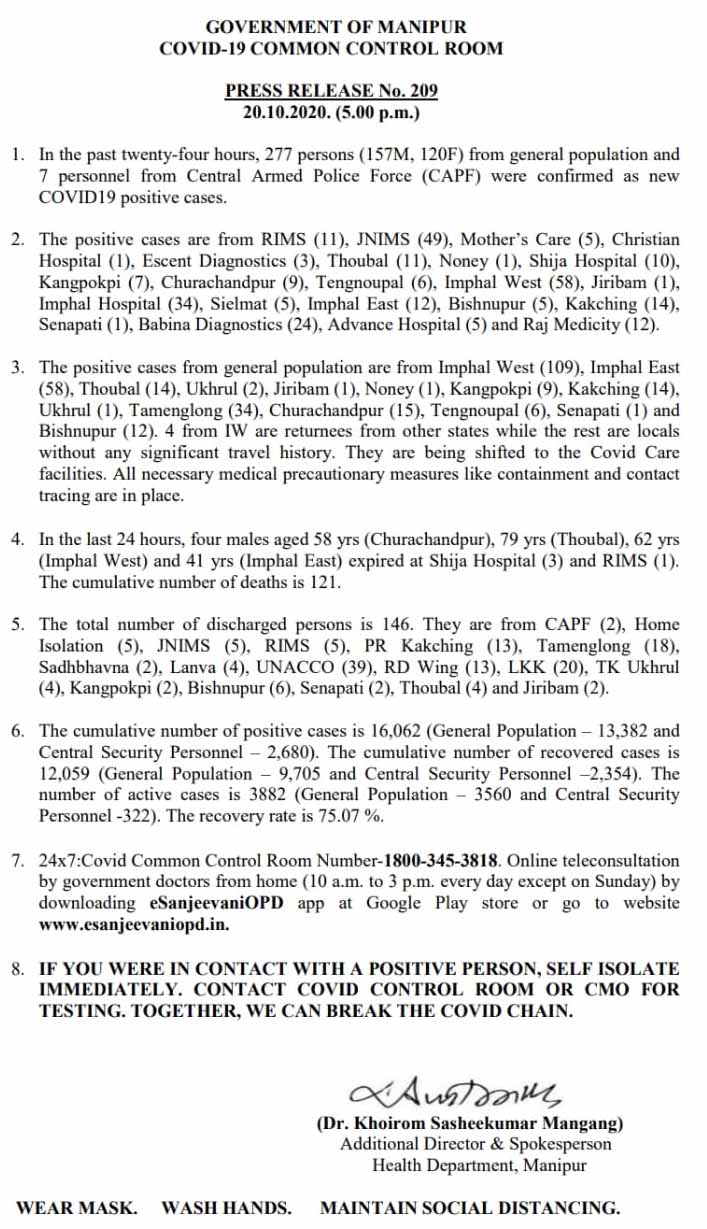 170 staff infected by COVID in JNIMS Imphal
Normal healthcare service in JNIMS hospital, one of two biggest government run hospitals in Manipur was severely affected after more doctors and nurses got infected by COVID-19.
A hospital source said that as many as 170 doctors, nurses and paramedical staff = contracted the disease so far while discharging their healthcare duties in the hospital. Even though some have recovered and joined normal duties, most are currently under medical treatment, the source said.
This coupled with the increasing number of COVID-19 patients getting admitted in the hospital has greatly affected t normal healthcare service in the hospital, the source added.
JNIMS and RIMS hospitals are the biggest government-run hospitals rendering healthcare services in the state and taking an active role in treating COVID-19 infected patients. Earlier, RIMS had also suffered the similar situation when many of its doctors, nurses and paramedical staff contracted the virus.