Tamenglong District and Sessions Court inaugurated virtually
Manipur High Court Chief Justice PV Sanjay Kumar inaugurated district and sessions court of Tamenglong virtually on Saturday in the presence of Law Minister Thounaojam Basanta Kumar Singh, Justice A Bimol Singh, Advocate General of Manipur Lenin Singh Hijam and local MLA Janghemlung Panmei.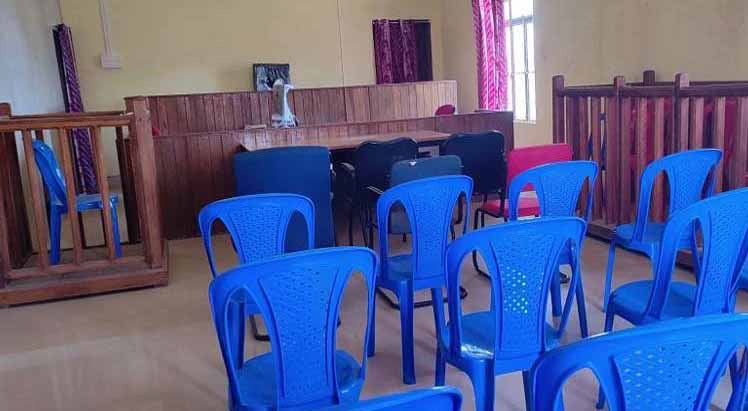 The court will be functioning at the temporary building in the premise of the Deputy Commissioner's office until the construction of the CJM court building at Khoupilong, Ward No V is completed. So far, the district and sessions court of Tamenglong has been functioning in Imphal West district.
The event was attended by Deputy commissioner Tamenglong Pawan Yadav, Superintendent of Police Anupam, Chief Judicial Magistrate cum Civil Judge Senior Division, Tamenglong Dr Laishram Rina Devi, sub-divisional officer Tamenglong, Paul Nangsha and members of the Bar Association, Tamenglong.