Vaccination is compulsory : Manipur Chief Minister N Biren Singh

Manipur on Tuesday reported a total of 575 new cases in the last 24 hours with Imphal West district continued to witness the highest daily COVID-19 positive cases of 228. Meanwhile, 649 patients were discharged and 10 deaths. COVID-19 confirmed cases in Manipur stands at 64,993 with 1,065 deaths.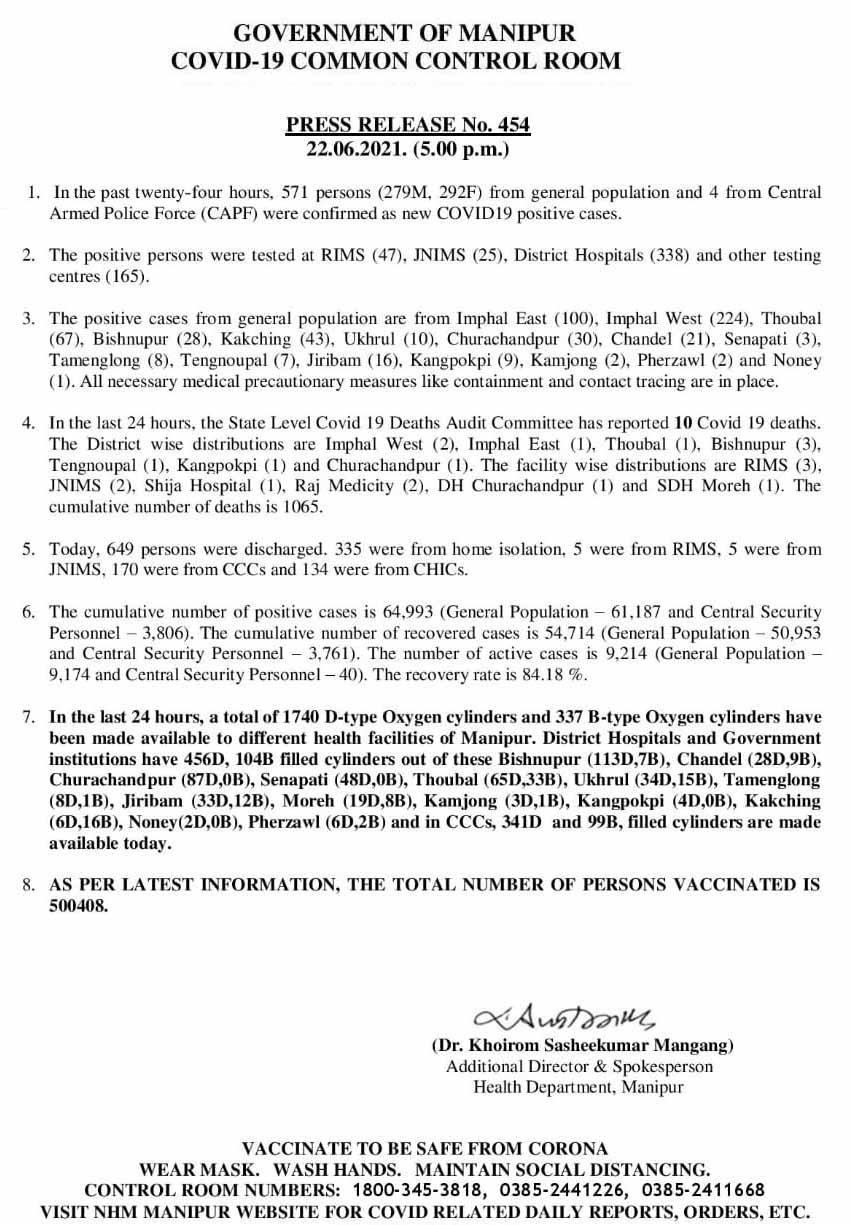 CM Biren : Vaccination is a must
Manipur Chief Minister N Biren Singh speaking on the occasion of the seventh International Yoga Day that COVID-19 pandemic situation in Manipur is easing as the mortality rate is back to single digit and the number of daily positive cases is also decreasing. However, vaccination is compulsory to contain the spread of the virus. Seventh International Yoga Day observed at the auditorium hall of state BJP office located at Nityaipat Chuthek, Imphal on Monday.