COVID-19 reviews meeting management and updates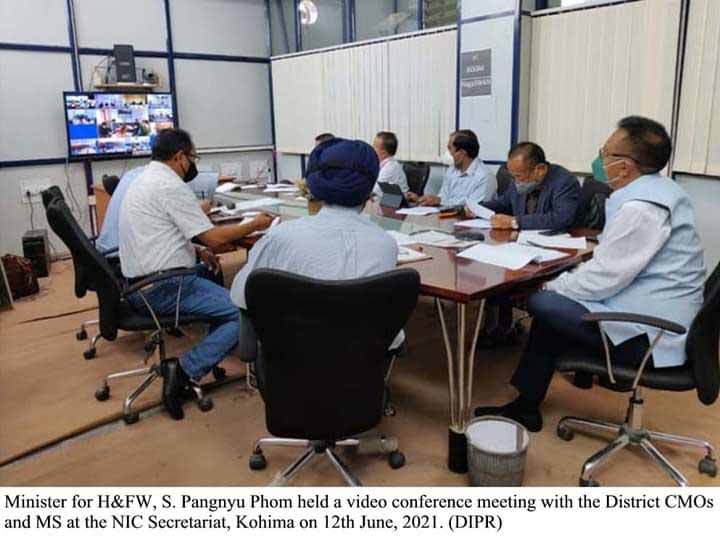 Health Minister S. Pangnyu Phom reviews management of COVID-19 pandemic and vaccination in all districts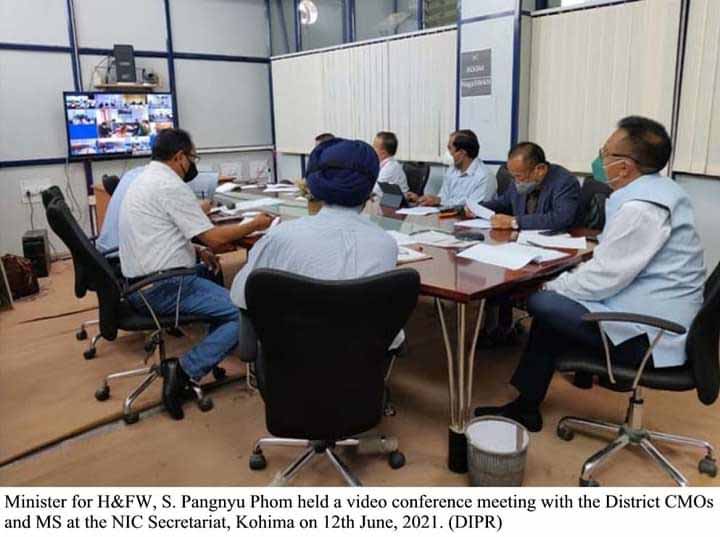 Health and Family Welfare Minister S. Pangnyu Phom held a video Conference meeting today with District Chief Medical Officers and Medical Superintendents to review the management of COVID-19 pandemic and COVID-19 vaccination in all districts.
The meeting discussed on presence of officers and staff in their place of posting, COVID testing, Vaccination-mobilization, vaccine availability, availability, functioning of equipment in respective districts, deployment of oxygen concentrators, oxygen cylinders and ventilators and availability of ambulances.
It also deliberated on coverage of rural areas, sharing information with DTF in a transparent manner, providing details of funds and other resources made available, implementation and progress impact of activities under NHP, World Bank, Contribution or donation received from various NGO's, Companies, Churches and well-wishers. Further, it discussed on requirement of PPE, Mask, Vaccine or Medicine and any equipment, incentives to nurses and other employees under NHM during isolation, grievances or quires from the district and status of manpower under District Hospital, Community Health Center and Primary Health Center.
Nagaland COVID-19 Updates : 12th June 2021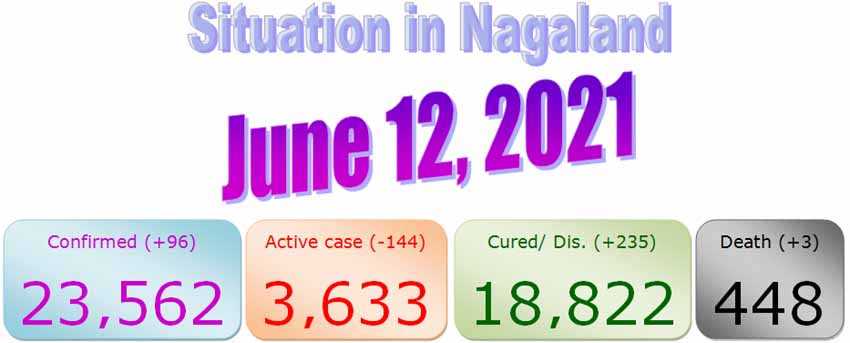 The active cases in Nagaland continue to drop as recovery cases outnumber the fresh case detected in the state. On Satuday, Nagaland reported 96 fresh cases with 235 patients cured/ discharged and 3 deaths. Presently 659 cases were migrated to other states taking the COVID-19 confirmed case in the state to 23,562 with 3,633 active cases as of 12th June 2021.