3 January 2021 : Nagaland COVID-19 update


Nagaland today reported one fresh case from Dimapur while 9 positive patients have discharged with 3 each from Dimapur and Phek, Two from Mokokchung and One from Kohima.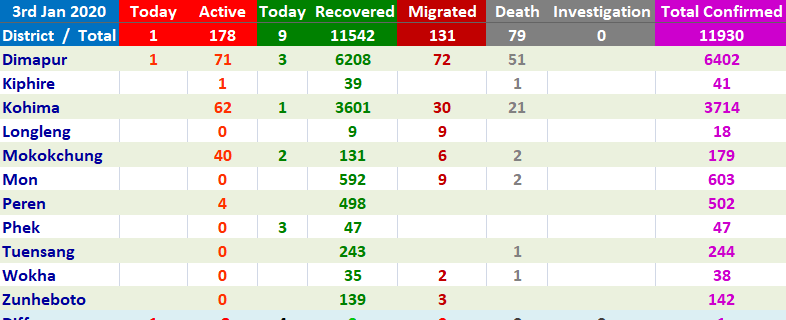 With this, the total recovery has gone up to 11,542. Out of a total of 11,930 cases detected in the state, only 178 cases remain active.