Nagaland COVID-19 Updates : 27 June 2021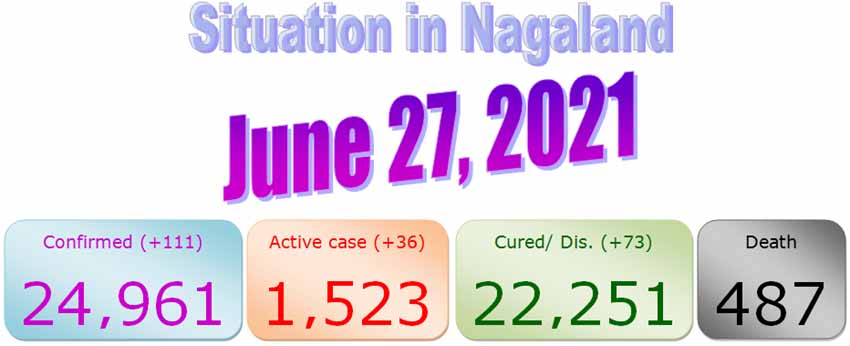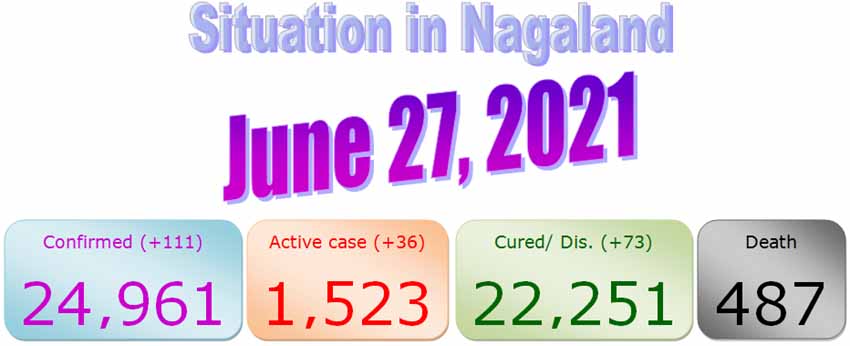 The active case in Nagaland increase with 36 more patients on Sunday after continues declined rate reported this month. There were 111 fresh cases detected in the last 24hours taking the confirmed case in the state to 24,961. No deaths reported yesterday however, 6 lives claimed on Saturday.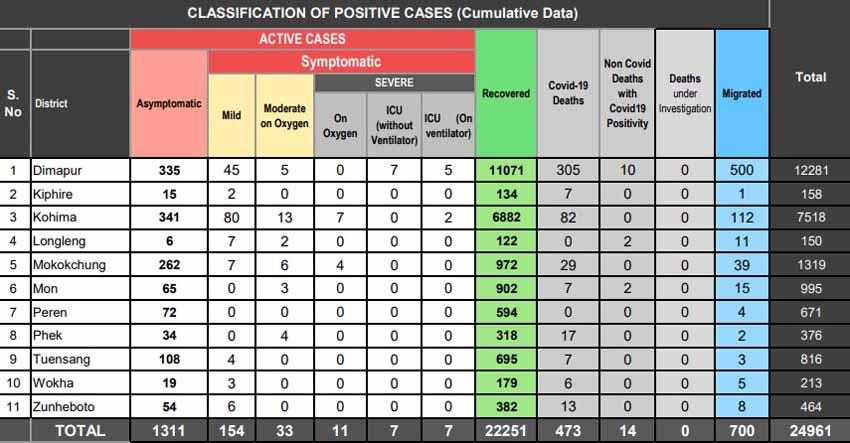 District-wise Vaccination Statistic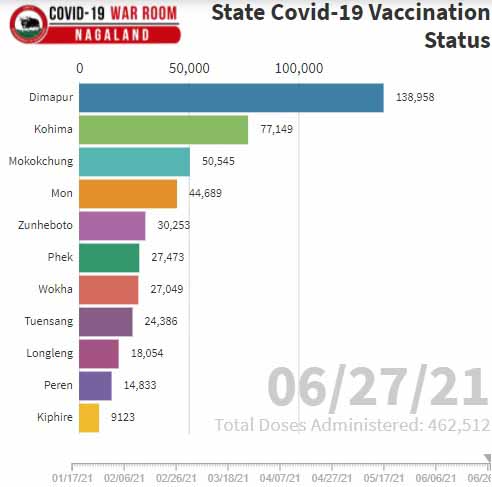 Nagaland reported 4,62,512 vaccine does taken as of 27th June 2021 with Dimapur district highest and Kiphire lowest in the state.