Nagaland : 17 September 2020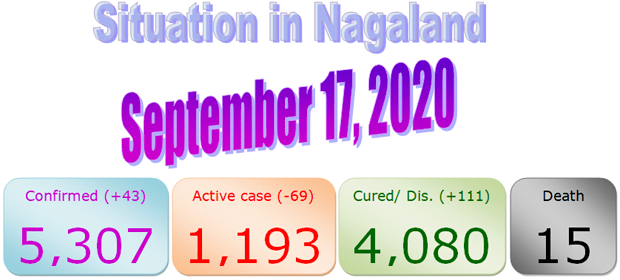 A total of 43 COVID-19 positive cases have been detected in the last 24 hours in the state. They were 24 from Dimapur, 18 from Kohima and 1 from Mon district. The total number of positive cases in the State now stands at 5,263.
As of 17th Sept. 2020, Nagaland has 5,306 COVID-19 confirmed case including 1,193 active cases, 4,079 cured/ discharged, 19 migrated and 15 deaths (*5 deaths are COVID-19 positive but not due to Covid-19).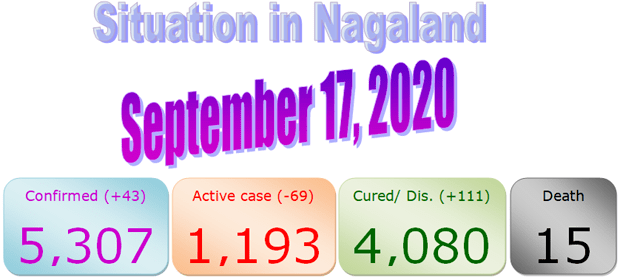 Briefing on COVID-19 on 16th of September 2020 for Nagaland by principal secretary, the distribution across various categories of people are: 2,481 cases of Armed Forces/ Police, 1,418 cases of Returnees, 320 cases of Frontline Workers and 1,044 cases of Traced Contacts.