Nagaland COVID-19 update 15th January 2021


Nagaland reported 4 positive cases of COVID-19 today, taking the total tally to 12,039. Two cases each have been reported from Kohima and Dimapur. Meanwhile, 22 patients were discharged which included 21 from Dimapur and 1 in Mon. With this, the total recovered cases reached to 11,707.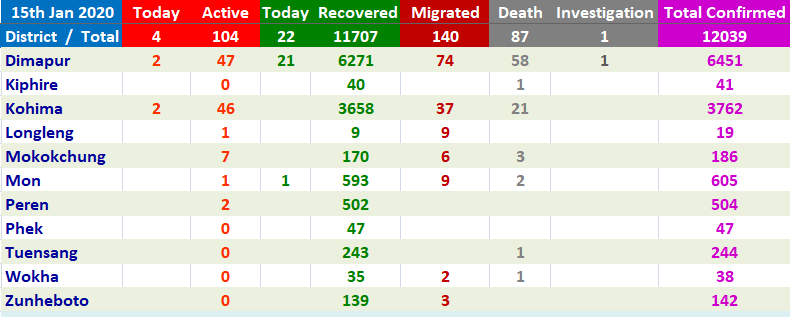 2 more deaths have been reported from Dimapur today adding the COVID-19 death tally to 88, while 1 death is under investigation and 10 deaths are Covid-19 positive but not due to Covid-19. Presently, 104 cases are active, while 140 cases have migrated.