Nagaland : 1 September 2020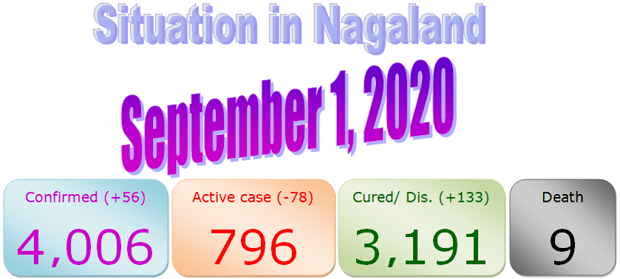 The declining rate of active case in the state continue and came down to 796 as of Sept.1, 2020. However, the COVID-19 confirmed case had reached 4,006 with 56 fresh case registered in the last 24 hours in the state.
In a tweet Health Minister S. Pangnyu Phom said out of 674 results received, 53 +ve cases of COVID-19 have been confirmed.
31 in Kohima
13 in Mon
9 in Dimapur
Also State reports 133 recoveries of COVID-19 patients.
77 in Dimapur, 51 in Kohima, 3 in Mon & 2 in Tuensang.