Nagaland COVID-19 update 9th January 2021

Nagaland today reported 11 fresh cases of Covid-19 taking the total detection of positive cases to 11,975. State Health and Family Welfare Minister S Pangnyu Phom in a tweet said Seven cases were reported from Dimapur and Two each from Kohima and Mokokchung.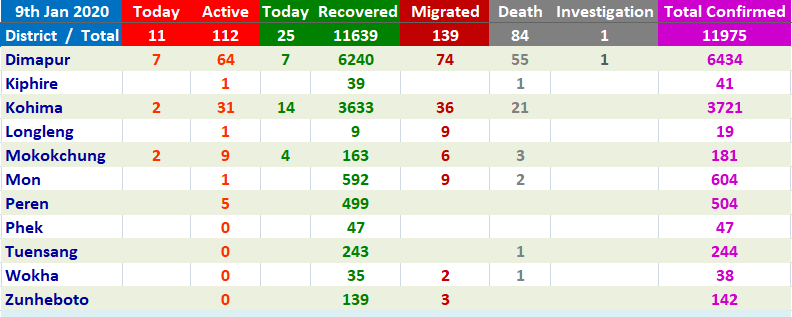 The Minister informed that 25 patients today recovered from the infection – 14 from Kohima, Seven from Dimapur and Four from Mokokchung. The total recovery in the state has reached 11,639. Pangnyu said the total active case in the state stands at 112. Meanwhile, the department informed that another Covid-19 patient died in Dimapur taking the total recorded death to 74.